January 28, 2017: Promoting Health & Fitness for Fire Fighters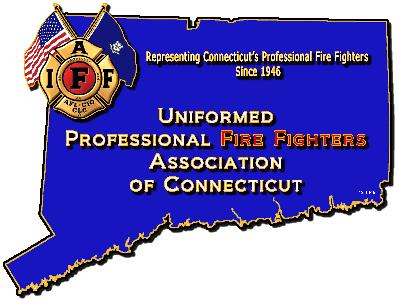 January 28, 2017
Dear Members of the Uniformed Professional Fire Fighters of Connecticut:
Health and wellness of our firefighters remains at the core of our mission. We all understand that Firefighting is a high-risk occupation.
We are proud to keep our communities safe but we must also keep ourselves safe through healthy lifestyles. As a UPFFA of CT member, you are part of our family and your wellness matters to us. In November 2016 Dr. Mary O'Connor, Director of the Center for Musculoskeletal Care at Yale New Haven Health and Yale School of Medicine, joined us at the CT/RI Health, Safety & Labor Seminar held at the Foxwoods Resort & Casino. Many of us had the opportunity to learn about risks, nutrition, exercise and ways to stay healthy.
Please take this opportunity to view the video, 'Promoting Health and Wellness of Fire Fighters', featuring our own members as they explored an individualized health test. This program has been well-received and will be an integral part of the CMC Musculoskeletal Performance Laboratory, which is in the design phase.
Through our new partnership with CMC at YNHH – we can offer you an advanced individualized health testing at a reduced cost. Recognizing that for many of you this will be an out of pocket expense, we have a special firefighter price of $125 for treadmill and body composition testing (a $200 value). All information is confidential.
Please take 2 minutes to explore 'Promoting Health and Wellness of Fire Fighters' at Yale New Haven Health | Center for Musculoskeletal Care – Fire Fighters Video
For more information please contact: YalePerformanceLab@YNHH.org
In good health & Fraternally,

Peter Carozza, Jr.
President, UPFFA of CT