February 16, 2018: CONGRATULATIONS TO RICK HART
CONGRATULATIONS TO RICK HART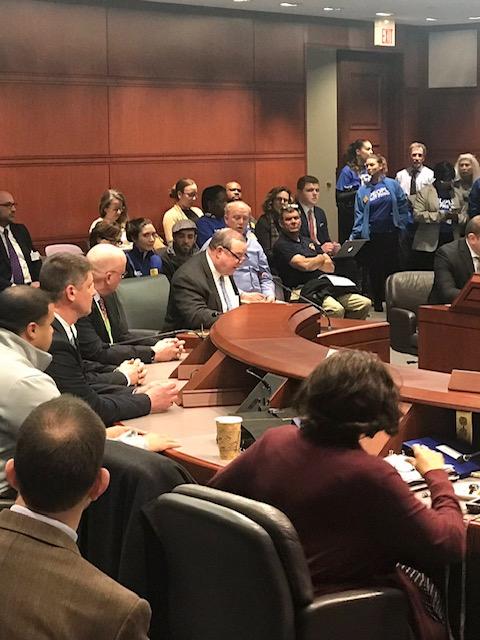 We are proud to announce that Rick Hart was one of three IAFF members selected to attend the Harvard University Trade Union intensive six-week program in Cambridge, Massachusetts.
Congratulations, Rick on graduating from this most prestigious program today.
Rick is the current Director of Legislative and Political Affairs for the Uniformed Professional Fire Fighters of Connecticut, IAFF, and Deputy Fire Chief and member of Local 1339, IAFF Waterbury, Connecticut.
Rick continues to do an outstanding job all year long representing Connecticut's Fire Fighters at our State Capitol in Hartford. His background, experience, and professionalism have earned him the respect from legislators from both political parties.
Great job Rick and thank you for all you do for Fire Fighters in Connecticut.
Fraternally,

Peter S. Carozza
President
Uniformed Professional Fire Fighters Association of Connecticut