Introducing the UPFFA of Connecticut Mobile App
The Fire Service At Your Fingertips
Introducing the UPFFA of Connecticut Mobile App
Get the most from your membership. Available for iPhone, iPad and Android smartphones.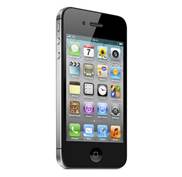 The Uniformed Professional Firefighters of Connecticut Mobile APP offers UPFFA members and their affiliated local unions an important link to the Connecticut fire service and a valuable resource on everything that affects a firefighter's life on the job.
Keep track of the latest news about legislation and issues around the state impacting the lives and livelihoods of front line first responders;

Special "members only" login which brings you to the UPFFA Website;

Follow incident updates from around the state and nation;

Get information on line-of-duty deaths;

Carry your own digital pocket guide to the Firefighters Bill of Rights;

Get information on all the services UPFFA provides to its members.
The UPFFA Mobile App for iPhone and iPad is available at the iTunes App Store and for Android smartphones at Google Play.
CLICK HERE TO GET IT FOR IPHONE AND IPAD AT THE ITUNES APP STORE
CLICK HERE TO GET IT FOR ANDROID SMARTPHONES AT GOOGLE PLAY

Register for Member Only Features
As a UPFFA member, you have access to special features, including UPFFA endorsements and special offers.
Page Last Updated: Jun 01, 2015 (06:55:30)